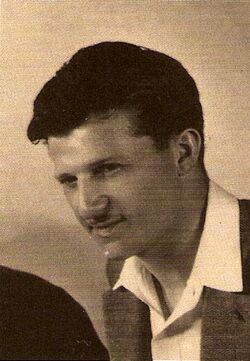 Art Babbitt (b. October 8th, 1907, d. March 4th, 1992), full name Arthur Harold Babitsky, is one of the animators of the Fantasia segment Nutcracker Suite. One of his most notable achievements was establishing the character Goofy. In Fantasia, he animated Hop Low and the other Mushrooms.
Ad blocker interference detected!
Wikia is a free-to-use site that makes money from advertising. We have a modified experience for viewers using ad blockers

Wikia is not accessible if you've made further modifications. Remove the custom ad blocker rule(s) and the page will load as expected.